Testimonials
With thousands of completed projects and many repeat customers, S.D. Ellenbecker has a reputation second to none. Since the company's establishment in 1968, many of our new customers have been referrals from satisfied customers like these.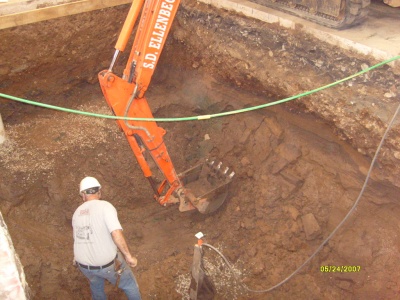 "SD Ellenbecker worked with Mitchell Metal Products on complex footing requirements for our largest work centers. Our experience with them was excellent. The job was completed in a timely manner. They are very price competitive and we enjoyed great communication through the entire project"
- Tim Zimmerman, President, Mitchell Metal Products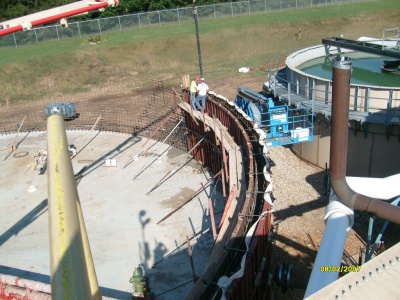 "Formost Farms USA hired the right contractor when we selected S.D. Ellenbecker to construct an 104' diameter x 24" high concrete tank. The project included demolition of an steel waste water tank, placing rebar, installing water stop, and pouring 16" thick concrete wall. The work was completed in four pours of concrete, in four (4) weeks from start of demolition. FFUSA was very surprised that the project was ahead of schedule and the final cost was kept under their original bid. FFUSA is very pleased that the project was completed safely and how the area around the construction site was kept clean through out the project."
- Dave Wilson, Project Engineer
"SD Ellenbecker did a great job on a short time line. Throughout the project I managed several contractors but SD Ellenbecker stood out as the one I could count on to have their work completed to my expectations and on time. They professionally overcame several obstacles including winter weather, poor soil conditions and a condensed time line. I look forward to building with them again."
- John Langeberg, Project Engineer, Foremost Farms USA
"Over the course of the last 12 years installing Wastewater Treatment Plants around the country I've had the privilege of teaming up with SD Ellenbecker on several projects as a Concrete Contractor and/or General Contractor. SD Ellenbecker does excellent work and are great to work with. I consider it a privilege and Tremendous asset to have them on a project."
- Paul Theobald, Project Manager, Pathejo Enterprises
"I thought your project last fall in Marshfield went well. We had not worked with S.D. Ellenbecker prior to this project, but others informed us that we would be satisfied with their work. We were satisfied, and the crew was easy to work with. S.D. Ellenbecker had the equipment and experience to get the job done right. Thanks for your efforts and concern for quality work."
- Timothy J. Cassidy, P.E. Assistant City Engineer, City of Marshfield, WI
"I would recommend others to work with your company and hope that I have a project in the near future where we can work together again."
- Kerry Blau, Compass North, Inc.
"I highly recommend Ellenbecker Contractors. They do professional work and I was very satisfied with them. You get quite a bit for your dollar and the crew is real personable and easy to get along with. You feel like you can trust them and that goes along way."
- Steve Zahn, Dairy Farmer
"They are very efficient and do a great job. They know what they are doing and get it done on time. Ellenbecker has got it all."
- Jim Gaeu, Park Avenue Dairy
"Since 1993, we have been adding on about 65,000 square feet a year and S.D. Ellenbecker has done all the concrete work for us. They have done everything from new construction work to putting in machinery bases in existing floors and we have been very happy with them. We're the type of company that takes pride in the quality of our manufacturing facilities and that carries all the way through to the contractors we use and their work. Ellenbecker has got a good down-to-earth approach to getting things done."
- Joe Bozinski, Facilities Manager, Greenheck Fan Corporation
"We have been very happy with S.D. Ellenbecker. Their prices are very competitive and there are no surprises. If we do another project, Ellenbecker will be on the top of the list, there is no question about it."
- Jerry Brickner, Jr., President, Brickner Motors
"S.D. Ellenbecker has been doing almost all our concrete projects and block work at all our facilities since 1979. No matter what we have to do, concrete work, block work or carpentry, they can do the whole project. They are one of the best in the state as far as flat concrete work and they do a good job on specialized floors. I don't know if we could get that from anybody else."
- Leo Bornheimer, Vice President of Engineering, Marathon Cheese Corporation