Tilt-up Concrete Construction
S.D. Ellenbecker is the first contractor to introduce the Tilt-up Concrete Construction method to the central Wisconsin area.
The tilt up process has been popular in other regions of the country for years. In some states, such as California, it is the preferred method of construction for half of all concrete structures. The process itself is simple and similar to the construction of wood frame homes and commercial buildings:
Cement is Poured and finished horizontally on an existing floor slab.
Cranes are used to erect the wall panels.
The concrete panels are sealed in place.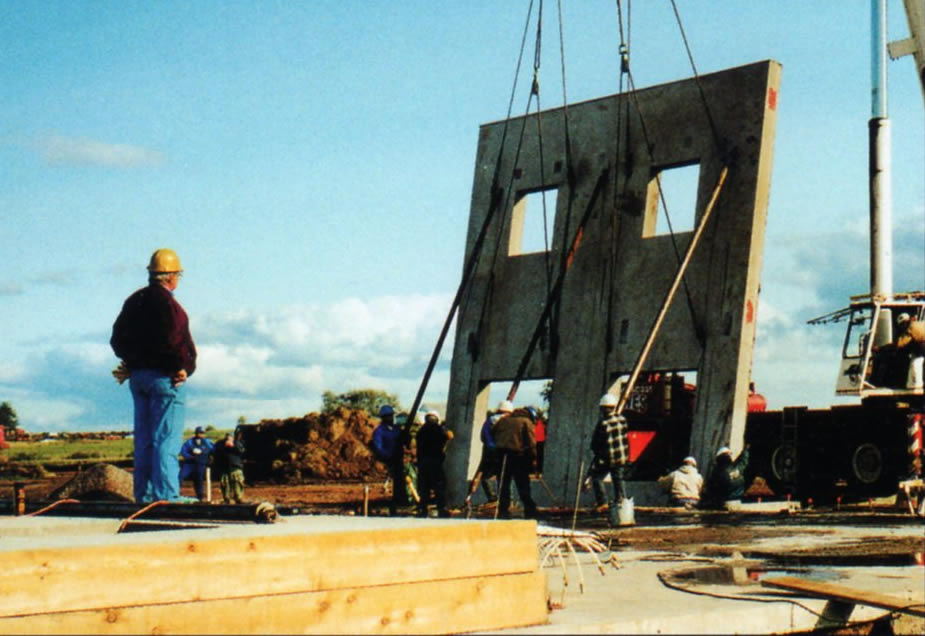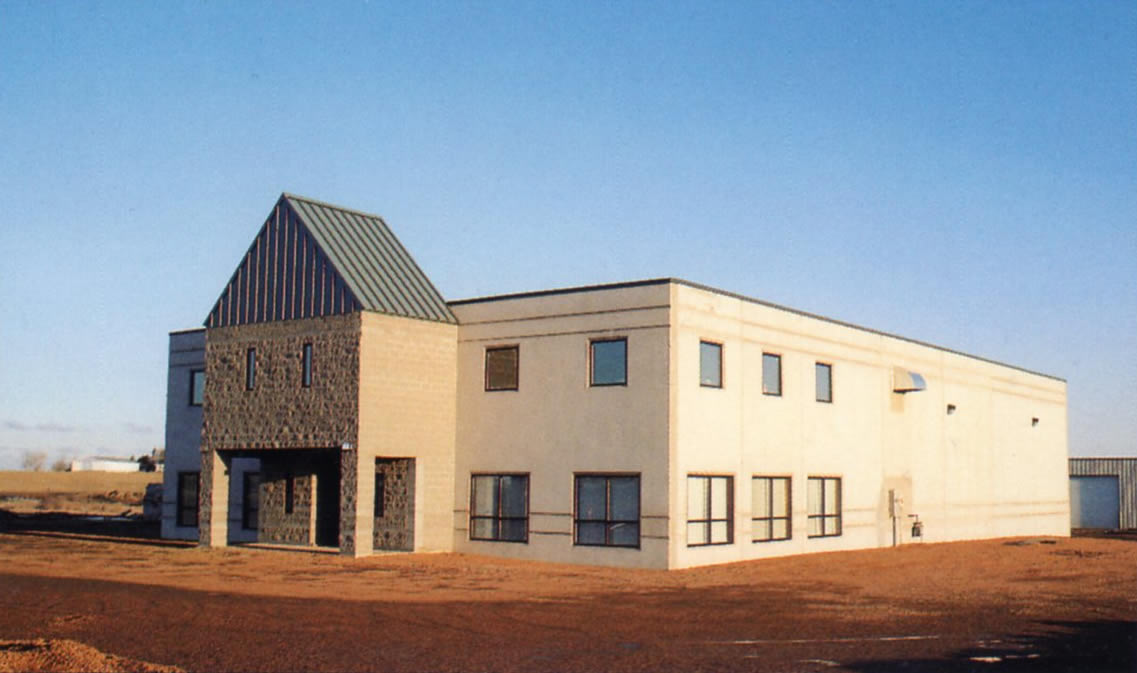 The Tilt-up construction method is an example of S.D. Ellenbecker's expertise and innovation with concrete construction.
Tilt-up concrete walls are less expensive than pre-cast concrete panels constructed in a factory. The cost is comparable to split-face insulated cement block construction. The Tilt-up method also cuts costs on labor and equipment, as scaffolding and other materials aren't used in the process.
Tilt-up walls are faster to construct than precast panels, which must be made in a factory and transported to the job site, and cement block walls. Tilt-up walls can be created to any design specifications. Because the walls are constructed at the construction site, last minute changes can be made on the spot. Tilt-up construction is a much stronger method of construction than steel structure, 12"masonry block or pre-cast panels. More durable, Tilt-up walls won't crack like concrete block. Being composed of cement, all structures are fireproof.
With quicker completion times, unlimited design capabilities and better quality construction, S.D. Ellenbecker is the concrete expert you have been searching for.